South Tyrol
Early morning vibes
There is nothing in the mountains as beautiful as the morning hours. Cool shadows, clear air and rich warm colours.
Lago di Braies
The Pragser Wildsee is a super idyllically situated mountain lake in the South Tyrolean community of Prags and is part of the Fanes-Sennes-Braies Nature Park. It is over one kilometre long and up to 36 metres deep.
It is particularly attractive when the sun is just rising and illuminates the mountain peaks in the background. In this case the air is especially clear, the lake is calm and there is a beautiful reflection on the water surface.
As the lake is becoming an increasingly popular excursion destination, one should be there very early if one wants to enjoy some more peace and quiet.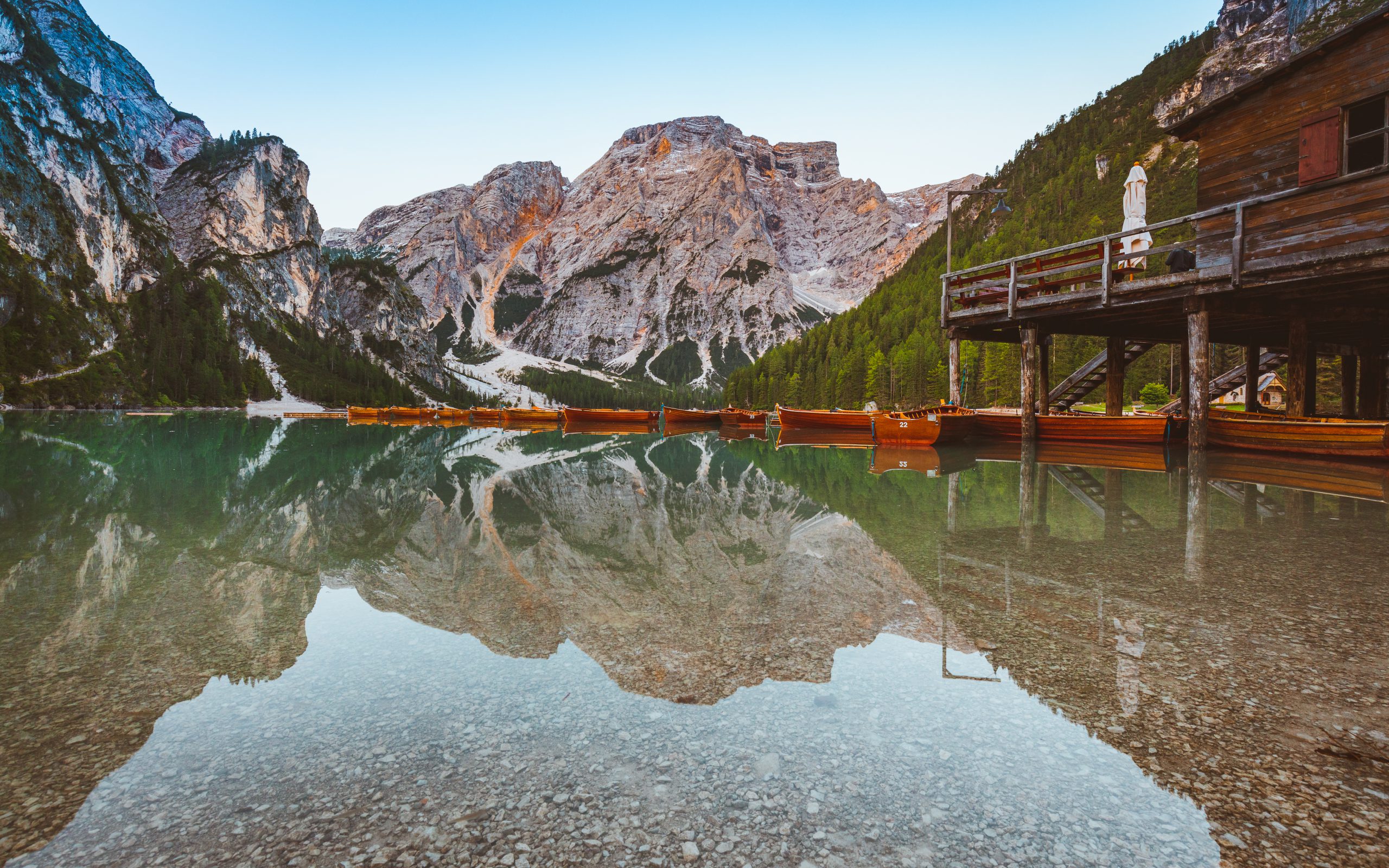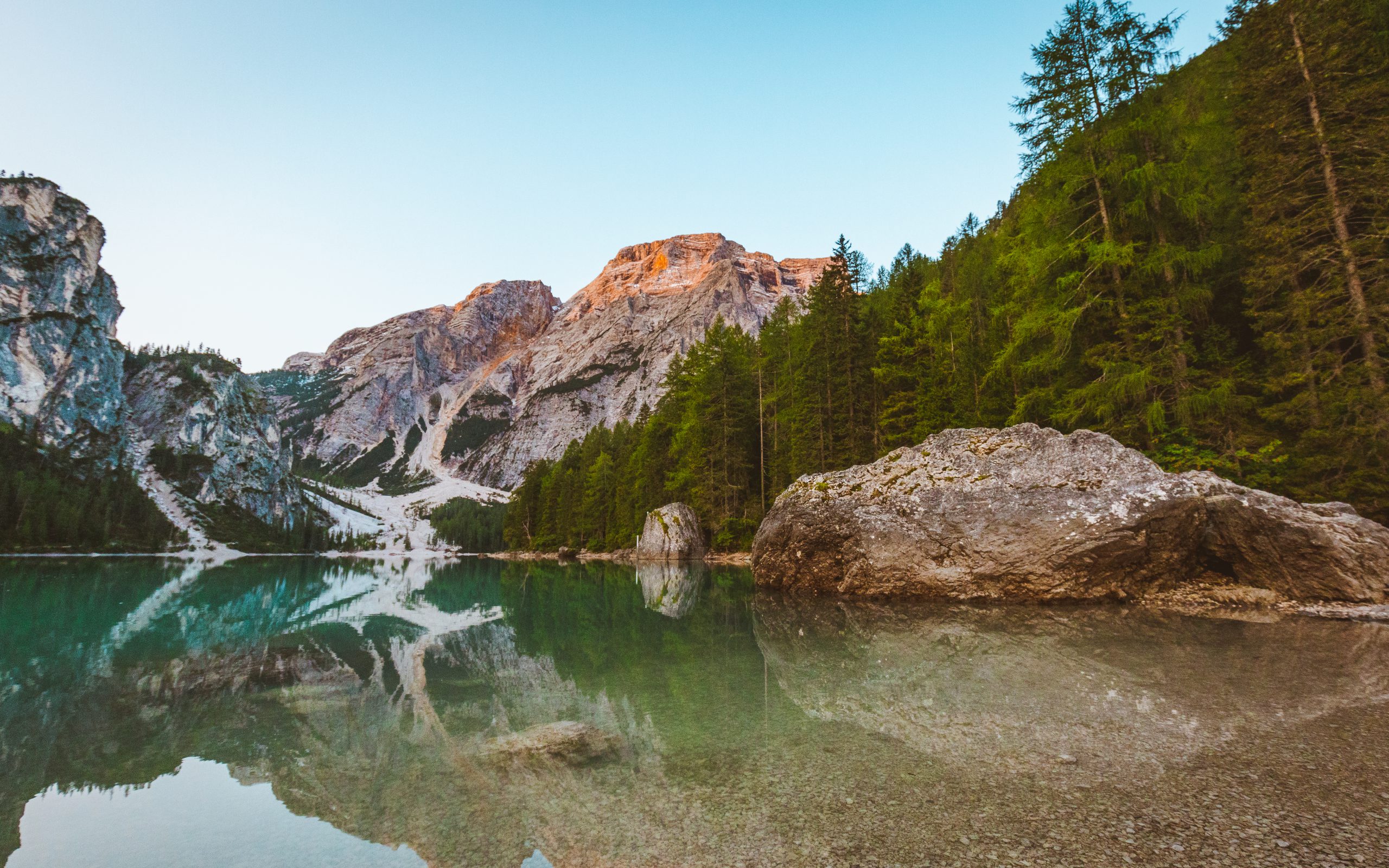 Grünwaldalm
If more tourists are already flocking to Lago di Braies, you are in good hands a little further away from the lake, past the Grünwaldalm.
There the landlady gladly serves a homemade tea and invites you to stay. Here you can enjoy the view of the valley and the surrounding mountains in peace and quiet, because the only thing you hear at this early time are the bells of the grazing alpine cows.
Alpine Hut Fojedöra
After a strenuous hike to over 2100 meters of altitude, you reach the high alpine hut Fojedöra. The hut is farmed and largely self-sufficient.
There you will get the most delicious breakfast ever. Homemade bread in the outdoor oven. Fresh cow's milk. Homemade cheese and honey. Everything a hungry hiker and especially a photographer needs to keep on walking.
The special thing about this place is that you can enjoy your breakfast in peace and quiet even at very early hours.
Prato Piazza
Change of scenery to Prato Piazza. As always, it is worth being there very early to enjoy nature alone.
The Prato Piazza is a high plateau in the Braies Dolomites at an altitude of about 2000m. It is an extensive plateau with lush green meadows and a wonderful view of Monte Cristallo. Especially in the morning hours all colours appear especially rich and strong.
If you walk further along the Prato Piazza to the Dürenstein Hut, you will come to an old Austro-Hungarian barrage, a defence fortification of the Austrians to the south. Of course no longer in operation, it looks very imposing in the landscape.